Giving You The Power.
GENIUS-the most advanced smart panel in the world. The GENIUS smart panel puts information and control in the end-user's hands. Set according to lifestyle priorities and individual energy usage and "demands," the system adjusts to time of day, time of year, and the changing needs of your home.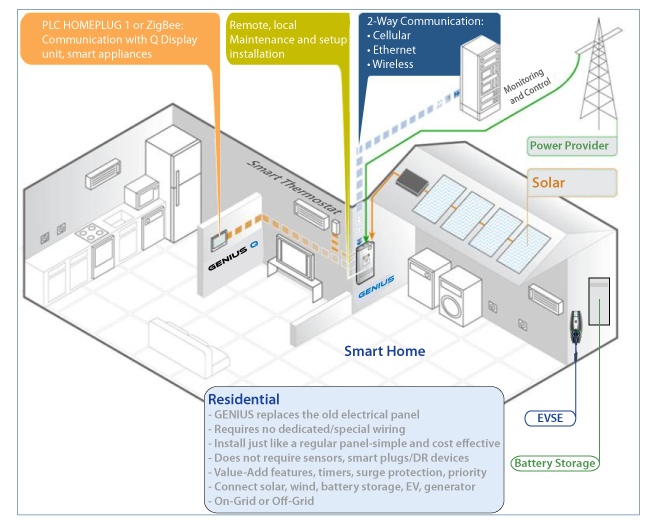 Easily connect solar, stored energy, EV, wind and more. GENIUS gives you the real-time control and visibility like no other panel can. No need for sensors or smart plugs and can make your "dumb" appliances smart.
The only Utility grade smart panel available with approved revenue grade metering so you can view all you energy costs down to the individual circuit. Set your backup energy to use when you want to reduce electricity charges from your Utility.