The New Energy Era
Proven Reliability

The KSI Smart Panel can seamlessly integrate with solar, battery, wind, EV Charging and your generator. With units in operation throughout the world, it is the only proven smart panel product on the market.

Built-In-Intelligence

The KSI Smart Panel supports the consumer's ability to make decisions on how they want to reduce their electricity consumption by providing the information and the means to act on it.

Total Control

The KSI Smart Panel puts information and control in the end-user's hands. Set according to individual energy usage and "demands," the system adjusts to time of day, time of year, and the changing needs of the premises.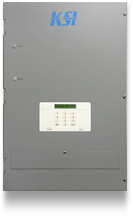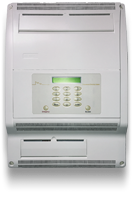 The Smart Panel
Almost every piece in the smart grid value chain has been improved except the electrical panel, until now. KSI brings to the world, the Smart Panel. The Smart Panel replaces your old electrical panel and allows your premises to become "Smart Grid" ready. The Smart Panel will seamlessly integrate EV Charging, Solar, Battery Storage and your utility whether you are planning for the new energy era or have already installed your new energy technology.